Our Community Science Lab model engages school students in applied projects that seek to understand and influence the cooperation dynamics relevant to the everyday lives of school communities. We have been collaborating with schools in Leipzig and internationally since our launch in 2019.
What is community science?
Community science is a broad term for community-based approaches to research, often including a range of practices including citizen science and service-learning.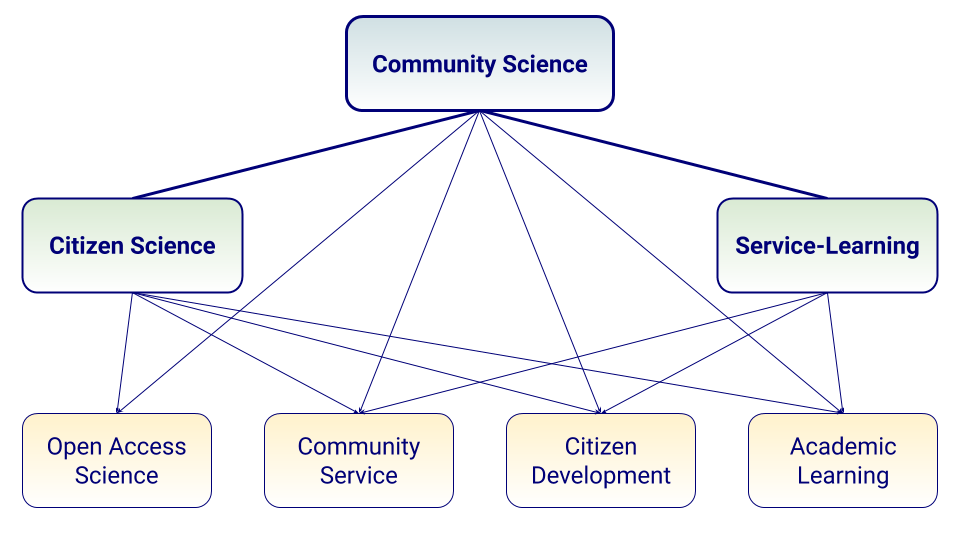 Through our Community Science Lab Model, we focus on the collaborative use of scientific methods to better understand and inform the cultural evolution of cooperation and well-being in our own communities. It is an approach to youth empowerment that works to bridge our evolutionary past with our preferred futures on issues that matter to students and their communities.
Read our preprint chapter describing the latest conceptual advancements within our community science lab model:
The Cultural Evolution of Cooperation
Humans are a uniquely cooperative species, having evolved capacities to work together at scales of time and social organization unparalleled in the natural world. Despite these abilities, the challenges of cooperation seem to be at the heart of nearly every sustainability dilemma that modern communities must face. The science of cultural evolution provides a theoretical framework for understanding the complex conditions that favor or hinder our capacities for cooperation towards the well-being of all. In this context, we are building an interdisciplinary synthesis around the concept of community-based cultural evolution. 
Schools as Field Sites for Community-Based Cultural Evolution
Part of our Community Science Lab model involves the active development of conceptualizing schools as field sites for community-based cultural evolution.
This means supporting school communities in thinking about their own freely chosen identity as a field site for creating the conditions for valued human development and sustainable development outcomes. 
The Evolving Schools project works to advance interdisciplinary research  for exploring the values and everyday theories of students, teachers, and parents about the origins, purpose, and future of schooling in their community, and globally. 
We are interested in the big questions about the nature of schooling as it relates to human origins, diversity, and flexibility.
The scientific advisory and research development branch of the Evolving Schools ecosystem.